We Love Numbers.
Especially Yours.
Financial, Accounting, and Tax Services for
businesses and individuals in Connecticut
Meriden
130 Research Parkway
Meriden, CT 06450
(203) 634-7549
Financial, Accounting & Tax Services In CT
Lake Accounting & Tax LLC is a full-service accounting and tax firm dedicated to providing clients with solutions to reach their goals without compromising their financial stability.
For individuals, we offer services ranging from wealth management and financial consulting to tax services for day traders, our Meriden and Madison CPAs offer the professional support and personalized service needed to achieve a predictable future.
For businesses, we learn about your company first-hand and strive to understand your personal needs. This base of knowledge empowers our team so they can create a customized strategy that dynamically fits your expectations.
Our clients receive more than accounting and tax solutions. With over 30 cumulative years of industry experience, our CPAs serve as resources for traders of securities, executives, professionals, and other individuals looking to maximize their income potential without risking compliance problems.
Dave brings 25 years experience in the financial services industry to the business owners, retirees, and families throughout Connecticut, as well as other states, that he serves. Prior to starting Lake Accounting & Tax, Dave worked for KPMG, Deloitte & Touche, Filomeno & Company, and was the CFO of two entrepreneurial start-ups where he was successful in raising $2.5 million in venture financing.
Dave is licensed as a Certified Public Accountant in the state of Connecticut, holds a Master's degree in Business Administration from the University of Maryland and a Bachelor's degree in Accounting from Southern Connecticut State University (SCSU).
Dave realizes that there is a benefit to being a good communicator as an accountant.  "The one thing that people struggle with the most is numbers, especially when it comes to running their business or home finances," Dave says. "Having the ability to take everything that's coming in and being able to compile them into a format that everyone can read, in English, so they can come away more knowledgeable about their business or personal finances, that's helpful."
He focuses on all phases of the wealth management process, including financial consulting and tax preparation.
Small Business Accounting & Taxes
Individual Tax Planning & Preparation
Tax Problems & IRS Issues
Day Trader Tax Preparation
Fractional / Part-Time CFO
Days Until March 15 Tax Deadline
"Lake Financial LLC has been a valuable accounting partner to our firm for 4 years. The team is professional and diligent. They have guided us through the complex process of partnership and cross-state reporting. I am confident in their work and would highly recommend them."
—Kevin Schroder – Managing Partner, HavenFund, LLC
I recently participated in a webinar to talk about proactive year-end tax planning.  I was a co-host with Christopher Calandra.  You can watch the entire webinar here or on YouTube. If you have tax planning questions, please call one of our offices. We can provide...
read more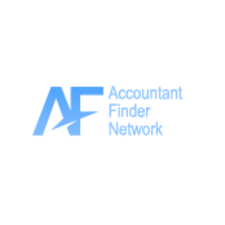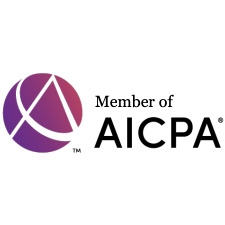 Service
Dedicated to Client Success
We believe that financial literacy and communication are key elements to achieving sustainable business growth and lasting success. By developing personal relationships with each of our clients, our team is able to help individuals and business owners alike better understand their financial needs and effectively communicate their goals.
Through exceptional customer service and regular communication throughout the year, Lake Accounting & Tax LLC is your partner for financial success.
Free Consultation
Visit our CPA Firm Today
Lake Accounting & Tax LLC is proud to welcome clients throughout the surrounding communities of Meriden, Madison, Guildford, Clinton, and Old Saybrook. For more information about our available services, to meet our team, or to schedule your consultation, contact our Team today to arrange a free consultation.