Client Accounting Services (CAS)
When you first launched your business, it made sense to handle your own books and records. But now that you're growing, your administrative tasks are stealing focus from your core business. Client accounting services (CAS) can get you out of the back office and back in the game.
By outsourcing your accounting and financing needs to Lake Accounting and Tax, LLC, you'll achieve greater efficiency and accuracy and gain the flexibility you need to reach your truest business potential.
Is It Time to Outsource Your Accounting?
As a small business owner, your primary focus should be on growing your core business. Administrative tasks like bookkeeping can quickly become time-consuming distractions. The immediate solution might be to hire an employee to serve as an office manager/bookkeeper, but few employees can consistently flourish in both roles. And, is that the best position to hire to help grow your business?
It may be time to outsource to a client account services (CAS) provider. Partnering with a professional service offers numerous benefits.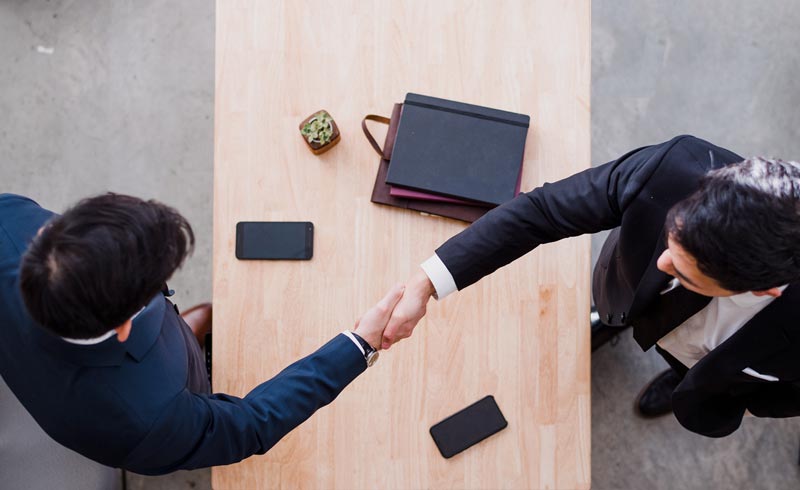 By now, you've likely already discovered that you can't do it all. You'll either fall behind in your books or lose time you could otherwise devote to your essential business operations like dealing with prospective clients — or your actual customers.
Outsourcing to a CAS provider can liberate you from these administrative burdens, letting you give your business your complete and undivided attention.
Everybody gets behind in their books now and then. But you'll catch up soon, right? Unfortunately, falling behind in your books can quickly leave you out of control.
Without a clear picture of your cash flow, you may lack the ability to meet your financial obligations. And if you don't get caught up by tax season, you could face fines and penalties for inaccurate reporting.
A CAS provider can keep your books up to date so you always have your finger on the pulse of your financial health.
Even if you use the latest accounting software, it's possible to make errors here and there if accounting or bookkeeping isn't your strong suit. Small mistakes can result in underpayments which can lead to interest and/or penalties or other issues that affect the rest of your business data, but who has the time to search through your records to locate and correct the mistake?
A CAS provider has the professional experience to deliver accurate, on-time results. Have greater confidence in your business records by partnering with a professional.
Gain Access to Specialized Advice
Client accounting services provide more than reconciled accounts. You'll also gain a virtual accountant or fractional CFO who can provide invaluable advice and guidance for a growing business.
For example, a financial professional might help you anticipate future business needs. If you need new machinery or a commercial vehicle, will the money be there? CAS providers can help you with both short- and long-range planning so you get the most from your business.
CAS Solutions for Your Business
At Lake Accounting and Tax, we're committed to providing flexible, affordable solutions for growing businesses.
We offer solutions that include:
Basic bookkeeping
Account reconciliation
Real-time cash flow management
Customer and vendor management
Financial management
Tax support
Retirement account support
Virtual accountant/CFO solutions
If you're not sure if you have the capital to cover a new piece of equipment or a business expansion project, our team can keep you informed and in control of your business processes. Those questions that you've had about what you can afford, when you can afford it, or how to afford it can now be answered more professionally.
Best of all, small business owners gain access to the information they want when they need it most. Lake Accounting and Tax can provide you with information on a weekly or even daily basis, so you can have confidence in your knowledge of your company's financial processes.
Move from Maintenance to Mission
Client accounting services are more than a rescue operation for busy business owners.
Whether you are a solopreneur, a partnership, or a multi-member LLC where one of you handles the bulk of the finances but wants more free time, then a CAS program might be a great fit for your company. Regardless of your company profile, Lake Accounting and Tax can provide strategic guidance and support to keep your business thriving and healthy. Additionally, our years of experience can help you identify areas of improvement to keep your company operating at peak efficiency.
As a result, you can move away from mere "maintenance mode" to stay committed to your broader mission. Our greatest value is in helping you think outside the spreadsheet and bring your business further into the future.
Empower Your Business
with Client Accounting Services
Are you a small business owner struggling to keep up with your administrative demands?
It may be time to trust the friendly, professional support of Lake Accounting and Tax.
Contact us today to set up an initial phone consultation, and discover how a partnership can empower your business to thrive.